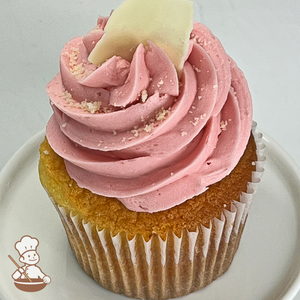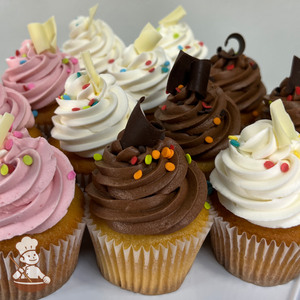 Product Description
Beautifully irresistible! Delicious white cupcake with strawberry buttercream frosting. Sprinkled with cake crumbs and a drop of strawberry preserve.
Cupcakes are perfect for easy class and office parties or a beautiful cupcake bar vision for any birthday!
Cupcakes are best served at room temperature.
Product Details
Turnaround Time: Please order a day ahead by 4pm.
Ingredients: See details...
Best beautiful graduation Cake and Birthday.
Ready on time,- easy ordering,- great results
I got a beautifully decorated cake and it tasted delicious. Customer service was helpful and efficient.
Went and ordered a cake for my husbands birthday . He loves the dream cake the lady there suggested we try with with chocolate mousse. It was definitely a hit . Loved it super delicious
Their cakes are awesome!!! I've ordered the carrot cake and the strawberry cake. They were ready on time and delicious!