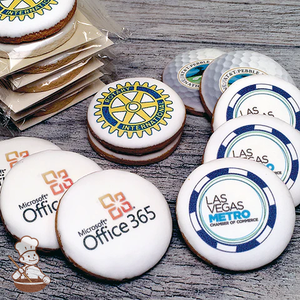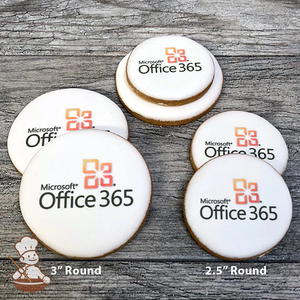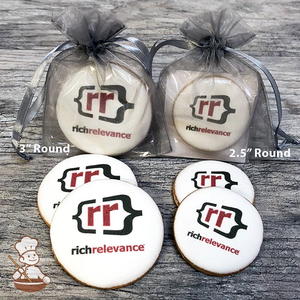 Product Description
Trust your custom cookie projects to the original photo cookie company. Over 5 million custom cookies delivered. Serving corporate America since 1996.
Add a custom logo to the design! Your brand on our delicious cookies is a memorable experience for all the senses! Our Cookie Greetings® are as great tasting as they look - butter shortbread cookies hand cut, baked to perfection, then iced by hand with a light lemon icing.
All Freedom Bakery cookies are created using a direct-to-cookie imprinting process for great colors and a delicious bite. Our signature shortbreads have a crisp, clean snap and a delicious buttery taste. Free of any gummy transfers or edible paper, our unique process shows off the image so there is no peeling or any strange aftertastes.
Custom message card available for additional charge. For any large quantity fulfillment inquiries, please contact our Corporate Services Team.
Image/Art must be at least 800 x 800 pixels. Vector PDF files preferred, but high-quality image in any standard format (i.e. jpg, png, etc.) is acceptable. Digital proof available for additional charge.
Product Details
Cookie Dimensions: 2.5" or 3" Round
Packaging: Standard is individually cello wrapped for freshness.
Shelf Life: 10 weeks Oct-Mar, 6 weeks Apr-Sept
Turnaround Time: 2 to 7 days (see check out calendar for details).
Ingredients: See details...
Received my Rachel & Peter cookies. As always they were packed beautifully and the cookies will be the perfect surprise for the bride and groom. Thank you for your professional and artistic service!
They look awesome. Thank you so much!
Lisa :sunflower:
They are delicious.....
They look wonderful! Our property manager couldn't contain herself and ate one. She said they are delicious too!
Thanks very much.
The cookies were a success!! Everyone loved them.
Just ate 2 of your yummy cookies, they are fantastic! Good job on our logo too!
Thank you, Justine