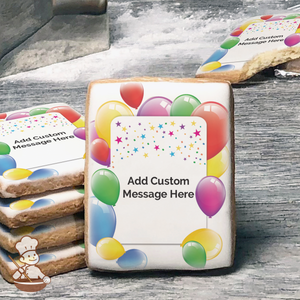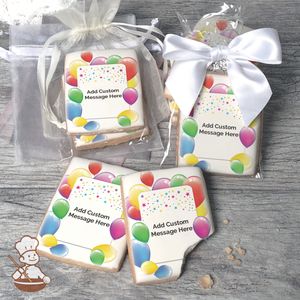 Product Description
Birthdays to all occasions, add to the celebration with stars and party balloons!
Add a custom message to the design! Our Cookie Greetings® are as great tasting as they look - butter shortbread cookies hand cut, baked to perfection, then iced by hand with a light lemon icing.
Keep your message to a minimum. Design may change depending on the length of the message.
Product Details
Cookie Dimensions: 2.5 x 3"
Packaging: Standard is individually cello wrapped for freshness.
Shelf Life: 10 weeks Oct-Mar, 6 weeks Apr-Sept
Turnaround Time: 2 to 4 days (see check out calendar for details).
Ingredients: See details...